We are the Bay Area's Deck Specialists!
Deck building is an art. Today's materials require extensive product knowledge to correctly install and preserve any/all manufacturer's warranties. Not just any contractor can build a custom premium deck. By hiring a deck contractor who is up to date on the latest products and building methods, you can be assured of getting the deck of your dreams!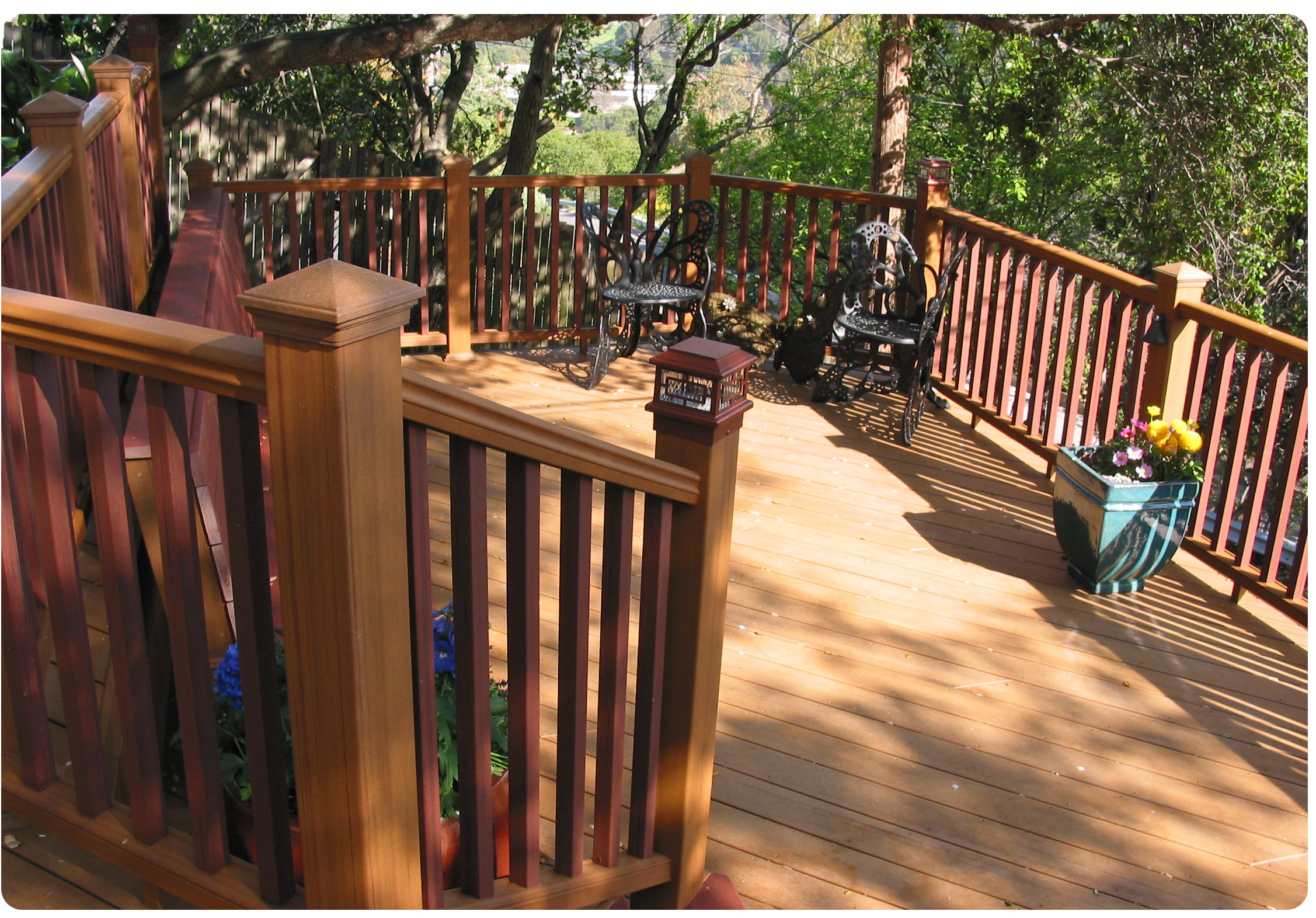 More importantly our knowledgeable staff can explain the many differences between all of the decking and railing products, someone who can help you decide which products are best for your situation. When investing in a new custom composite, PVC, or wood deck, wouldn't you rather be guided by a specialist with insider knowledge of the industry? Or a contractor that just installs whatever the lumberyard is selling that day and doesn't understand the difference between all of the different products?
We are a full service deck contractor. We handle all aspects of the building process from design all the way through to clean-up. Our clients appreciate the fact that we personally handle every detail and do not take shortcuts. We provide our clients with: outstanding customer service, unparalleled product knowledge, unique deck designs, multiple premium deck and railing products, and structurally sound deck framing.
Home | About Us | Gallery | Links | Contact us
Email: Info@OutdoorStructuresInc.com | Phone: (650) 489-8081